Fuzzies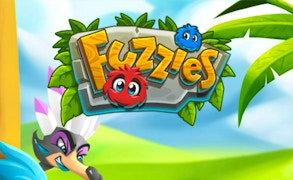 Fuzzies
Welcome to the colorful and exciting world of Fuzzies – a vibrant addition to the much-loved genre of Bubble Shooter Games. This delightfully charming game stands tall amongst other animal games, offering a unique blend of strategic thinking and arcade action, specifically designed for our younger gaming enthusiasts looking for top-notch Games for Kids.
Fuzzies is more than just another bubble shooter game. It tasks players with saving whimsical creatures from the clutches of a ruthless crushing machine. To win, one must match at least 3 Fuzzies of the same color to help them escape - not an easy feat when the clock's ticking, and the stakes are high!
The eye-catching graphics, coupled with easy-to-navigate controls and riveting gameplay, make Fuzzies a standout in kids' arcade games. The challenge lies in strategic planning and precise timing to merge the Fuzzies and successfully save them. The added element of suspense as you race against time adds an adrenaline-pumping twist that both kids and adults will find irresistible.
With each successful rescue mission, you experience a sense of achievement that keeps you coming back for more. Plus, it teaches children about colors and shapes through interactive play, making it not just entertaining but educational as well.
In conclusion, Fuzzies is filled to the brim with lighthearted fun that beckons hours upon hours of enjoyable play. For those seeking captivating bubble shooter games that combine strategy, action, and fun-filled learning experiences – your search ends at Fuzzies. It's a perfect family-friendly addition to your gaming library!
Remember to save those adorable Fuzzies from their impending doom, because every life counts in this enchanting world! Jump right into this captivating adventure now!
What are the best online games?