Forest Match 3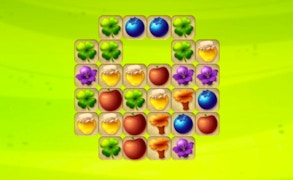 Forest Match 3
Prepare to embark on a colorful and exciting puzzle journey with Forest Match 3, one of the most invigorating match 3 games available. This game is an amazing addition to the Games for Kids genre, but it doesn't limit itself only to young gamers. The strategic match-three gameplay offers a brain-boosting experience that even adults will find challenging and engaging.
Forest Match 3's visual appeal begins right from the stunning graphics it offers. Its picturesque aesthetic perfectly relates to its woodland theme, inviting you into a magical forest filled with intriguing challenges. Each level introduces new and more complex puzzles, making this adventure continually captivating and enjoyable.
One of the greatest attributes of this game is its multiple levels. Designed meticulously to challenge your mindset at every phase, these levels offer varying difficulties that will test your problem-solving abilities. Each stage not only provides an entertaining pastime but also helps develop the player's cognitive skills showing why it can be categorized among excellent brain games.
Moreover, what's a good puzzle game without some power-ups? Forest Match 3 laces your journey with powerful power-ups. These tools not only enhance your gameplay experience but also grant you satisfactory progress through these kaleidoscopic puzzles, providing a satisfying sense of accomplishment.
If you're searching for an entertaining, mentally stimulating game packed with fun graphics and compelling match-three playstyle, then Forest Match 3 meets every requirement. Whether you're a young player or simply young at heart, this game is guaranteed to provide hours of enjoyable gaming sessions.
In conclusion, Forest Match 3, with its fantastic graphics, interactive levels, and power-packed power-ups, is more than just another entry in the kids' games category. It's indeed an exciting gaming treat designed for all ages keen on solving puzzles!
What are the best online games?
Tags