Folding Blocks Puzzle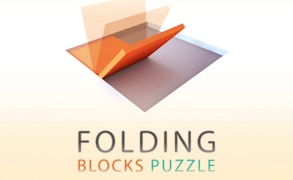 Folding Blocks Puzzle
Welcome to Folding Blocks Puzzle, the perfect concoction for gamers who love a good cerebral workout with their daily dose of entertainment. Discover an addictive world of block games that tickle your grey cells, compelling you to think outside the box and unfold your blocks in the right sequence.
As an outstanding addition to the exciting genre of brain games, Folding Blocks Puzzle puts forward an incredible challenge which will instantly have you hooked. Imagine a canvas, and as an artist, your task is to fill it in with vibrant blocks. However, you need to unfold these blocks correctly to complete each level—'fold' being the operative word here.
Every level in this game is like a chapter in a mystery novel. You get clues as you progress and the satisfaction derived from cracking each puzzle can only be equated to the joy of turning a page after solving an intriguing mystery. Folding Blocks Puzzle is truly a masterpiece amongst block games, separating itself from run-of-the-mill offerings by providing a unique spin on classic gameplay elements.
The moment you master one puzzle; you're seamlessly ushered into another one—each more interesting than the last! This continuous cycle of curiosity, challenge, and satisfaction is what makes Folding Blocks Puzzle stand out among other brain games. So gamers, if you're up for an adventure that keeps you on your toes and forces your neurons into overdrive—it's time to dive headfirst into Folding Blocks Puzzle.
The best part? Each satisfying 'click' as you unfold the blocks and see them fit perfectly within their designated space. The sound design is subtle yet satisfying—a detail which should not be overlooked in any worthwhile review.
In conclusion, if block games have ever intrigued you or if brain games are your cup of tea—no game blends these two elements better than Folding Blocks Puzzle. It isn't just a game; it's a test for your strategic acumen and cognitive capabilities!
What are the best online games?
Tags