Floppy Football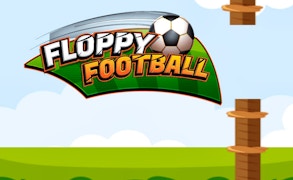 Floppy Football
Description
In Floppy Football, players utilize the power of their virtual player's heads to keep a floppy ball airborne. This arcade-style sports game combines the thrill of football with an entertaining and challenging twist. The strategy is simple - the higher and longer you can keep the ball in the air, the higher your score gets. It's a captivating blend of skill, timing, and sportsmanship that appeals to all demographics.
How to play
Floppy Football is easy to play yet hard to master. Use your arrow keys to navigate your player around the field and hit the spacebar when you want to hit the ball with your head. As the ball ascends, it slows down, increasing the level of difficulty for keeping it in play. Master your movement and timing for high scores!
Tips and Tricks
To excel in Floppy Football, one should focus on understanding the ball's speed and height variations. Practice moving swiftly around the field to ensure you're always under the descending ball. Developing a keen sense of timing with spacebar hits will also yield high scores.
Features
Arcade-style Gameplay: Simple yet addictive mechanics that anyone can enjoy.
Sporty Theme: Combining elements from soccer games making it relatable for football fans.
Casual yet Challenging: Suitable for casual fun but still offers a challenge for advanced gamers.
Solo or Multiplayer Mode: Play alone or compete with friends for the highest score.
What are the best online games?