Flamingo Bingo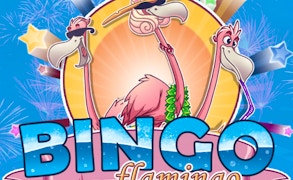 Flamingo Bingo
Description
Enter the exciting world of Flamingo Bingo. This game grants players an exceptional experience as they juggle between 2-4 cards simultaneously. With free gameplay, you earn coins and tickets as winnings. Use your earnings to buy special features and better your odds within your player group. Find and use special keys to complete your collections in this thrilling online game.
How to Play
Flamingo Bingo is intuitive and straightforward. Play for free, manage 2-4 bingo cards at once, and mark off numbers as they are called out. Utilise your earned coins and tickets to purchase special features that can enhance your winnings. Find special keys during gameplay to enrich your collections. Progress through the game by continuously expanding your collections.
Tips and Tricks
To master Flamingo Bingo, focus on multiple cards management, which amplifies winning chances. Ensure you use earned coins wisely to buy beneficial features. Lastly, always keep an eye out for the "special keys". They unlock collections leading to more significant victories.
Features
Sleek Interface: Enjoy the game's appealing visuals and easy navigation controls.
Multicard Gameplay: Heighten your excitement by handling up to 4 cards simultaneously.
Earned Upgrades: Use earned coins and tickets to purchase beneficial winning features.
Aesthetic Collections: Find special keys during gameplay that complete visually diverse collections.
Social Aspects: Play with a group of players adding social elements to the gameplay.
What are the best online games?
Tags