Find Cat 2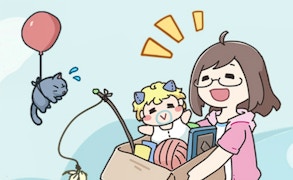 Find Cat 2
Embark on a delightful journey with our precious feline friend in Find Cat 2, a remarkable gaming experience nestled within the beloved Kids Puzzle genre. Showcasing our lovable cat's adventures at the park and shopping trips, this game seamlessly blends elements of 'Games for Kids', 'Cat Games', 'Animal Games', and 'Hidden Object Games' in an enchanting mix that will captivate players of all ages.
In this charming sequel, our adorable cat returns with even more zest for playful antics. However, this mischievous cat isn't just any ordinary pet, it loves to engage in a riveting game of hide and seek with its owner - testing your puzzle-solving skills to the utmost limit. Can you rise to the challenge and find our elusive feline friend?
Each scene in Find Cat 2, meticulously designed and richly detailed, serves as a vibrant playground for our hide-and-seek champion. As players navigate through the vivid landscapes of the park, bustling shopping centers, and various other environments, they will be tasked with finding this cleverly hidden cat. It's not just about finding a hidden object; it's about delving into a richly immersive world where every corner holds a captivating story.
Perfect for young minds seeking brain-teasing fun or adults yearning for a relaxing pastime, Find Cat 2 is more than just a game; it's an enchanting journey that tests observation skills and patience in equal measure. So, get ready to embrace your inner detective and join us in this charming cat-finding venture.
What are the best online games?