Farm of Dreams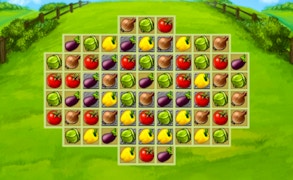 Farm of Dreams
Experience a captivating and immersive gameplay experience with Farm of Dreams, where puzzle meets farming in a unique blend of exciting match 3 mechanics. As one of the top-tier farm games currently on the market, this game offers a nostalgic retreat into the simple pleasures of agriculture, infused with riveting puzzle challenges that increase in complexity as you move along.
In Farm of Dreams, it's not just about planting and harvesting crops - it's also about matching pairs to achieve high scores and earning coins. The exhilarating aspect of this game lies in its engaging match 3 core, wherein your quick thinking skills and strategic moves are put to the test! Match different farm elements in sets of three or more to generate points and unlock bonuses.
Beyond regular farm management, Farm of Dreams is brimming with cute little critters that add an extra layer of joy and visual appeal. The game allows you to nurture and take care of animals like chickens, cows, or pigs – making it one among the best animal games. They are not just for aesthetics; each animal comes with its own value that can make your farm more prosperous.
Each successful match rewards you with coins that can be reinvested back into the farm's infrastructure. These upgrades will make your farming life easier while enhancing your overall gaming experience. So put on your virtual farmer's hat and dive into the colorful world of Farm of Dreams!
In summary, if you're looking for a unique combination of puzzle-like excitement coupled with agricultural management and adorable animals – then Farm of Dreams is definitely the game for you. So why wait? Start tilling your land in this engaging farming puzzle, match 3 extravaganza!
What are the best online games?