Falling Ball Game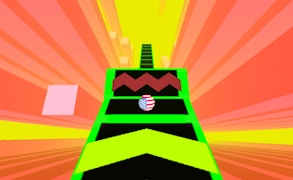 Falling Ball Game
Prepare to plunge into the exhilarating world of Falling Ball Game, a sensational addition to the realm of arcade games. This adrenaline-filled game challenges your reflexes, pushing the boundaries of ball games and taking thrilling action to new heights. It's not just a game; it's an addictive test of skills that refuses to be put down.
In the chaotic yet enchanting terrain of Falling Ball Game, you'll find yourself entranced by gravity-defying antics. You don't merely roll...you slope, you ricochet, and you soar! The premise is deceptively simple: keep that ball in motion and avoid tumbling into the abyss. Yet, the adrenaline never stops pumping – each moment is a new chance for epic high scores.
This hair-raising spectacle belongs firmly in the category of Hyper Casual Games. Falling Ball Game truly shines with its simplicity – an easy-to-grasp mechanic which resonates with all age groups. Yet behind this simplicity lies a complex layer of skill-demanding gameplay that will captivate gamers from all walks of life.
Each soaring flight, each near-miss gives you points towards your score, making this game an enthralling playground for those seeking to outdo their personal bests. It's not just about rolling fast on platforms, but deftly managing your momentum to take advantage of boosts and keep your ball airborne for as long as possible.
Falling Ball Game is also one of those rare fun games that deliver instant gratification whether you've got hours to kill or only a few minutes to spare. It's perfect for a quick break or for settling in for a marathon session.
From its vibrant graphics to its suspenseful mechanics, Falling Ball Game stands tall among Skill Games. As an arcade fan or just someone seeking some fun stimulation, this is one gaming experience you definitely won't want to miss!
What are the best online games?