Extreme Baseball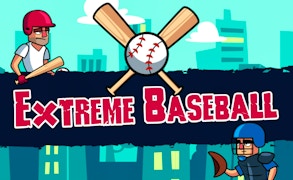 Extreme Baseball
If you're a fan of ball games, then strap in for a thrilling journey into the world of Extreme Baseball. This isn't your typical baseball game, it's an explosive, skill-based experience that will keep you on the edge of your seat.
The first thing to note about Extreme Baseball is its incredible integration of elements from different genres. It efficiently combines the dynamic nature of baseball games with the strategic challenges often found in skill games. It's as if MLB met chess on a carnival ride - it's strategic, fast-paced, and absolutely enthralling.
This game's not just about batting average or homeruns; players have to aim and release their baseball to knock out opponents, taking into account various physical elements like glass and wood boxes, TNTs, buttons and even moving platforms. It's certainly a breath of fresh air for those who have grown weary of conventional ball games.
The icing on the cake is the ability to bounce the ball off walls; a well calculated move can knock out multiple enemies in one go - proving that Extreme Baseball is not just a game of strength but also one that tickles your brain cells.
Extreme Baseball also encourages player progression with collectable baseball cards that increase scores, fostering healthy competition amongst players.
If you've ever enjoyed playing Stupid Zombies, this game will be right up your alley. It offers similar gameplay mechanics but refreshes them within the exciting context of America's favorite pastime.
In conclusion, Extreme Baseball is more than just another addition to a long line of baseball games. It's a challenging skill game that pushes boundaries and delivers fun in ways you wouldn't expect from traditional ball games.
What are the best online games?