Elastic Man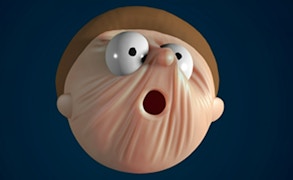 Elastic Man
If you're on the prowl for a game that's as kooky as it is compelling, look no further than the arcade game title, Elastic Man. This isn't your run-of-the-mill gaming experience. It's an offbeat joyride that will blow your mind as you navigate through the world of a 3D character that's got a stretchable face!
This isn't just a wacky concept—it's an immersive sensory feast that takes cool games to an entirely new level. Imagine stretching this animated character's face into thousands of hysterically absurd and satisfying expressions and reactions. That's right - it's not every day that you get to deform and reform a face in all its 3D glory!
In addition to offering hours of expression-tweaking fun, Elastic Man is also part of the hyper-casual games genre. This means it's perfect for those downtime moments in between boss battles, racing laps, or puzzle-solving sessions in more intense games. Even beyond its entertainment value, Elastic Man offers a uniquely relaxing gaming experience—you'll find yourself completely absorbed in the simple pleasure of face-stretching!
Elastic Man is one of those fun games that can help you let off steam after a long day at work or school. It taps into our universal fondness for playfulness and gives us an outlet to release tension—and perhaps ignite a few belly laughs along the way!
In conclusion, Elastic Man earns high marks not just for being entertaining but also incredibly satisfying. The power to control how your character's face reacts is unexpectedly refreshing—an amusing lesson in human emotions with plenty of room for creativity and humor.
Suffice it to say, if you love cool games that combine fun and relaxation with a dash of absurdity, Elastic Man is your perfect match. Dive into the world of face-stretching and give this hyper-casual game a shot—you won't regret it!
What are the best online games?