Egg Collector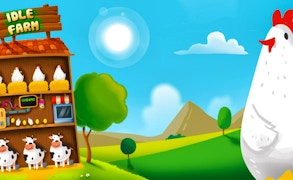 Egg Collector
Description
Embark on a thrilling adventure with Egg Collector, a captivating online runner game where your agility and speed are put to the test. Tasked with gathering as many eggs as you can, you must navigate your way through an endless terrain filled with various obstacles and enemies. Experience exhilarating gameplay enhanced by vibrant graphics that will surely keep you engaged in your quest for egg domination.
How to play
In Egg Collector, control the character using the direction keys to move and jump, picking up eggs in your path. The game progresses with increasing speed and complexity, requiring quick reflexes and strategic jumps. The ultimate goal is to collect as many eggs as possible while avoiding hurdles and foes that could end your run abruptly.
Tips and Tricks
Stay alert and anticipate obstacles ahead of time in Egg Collector. Mastering the timing of jumps is crucial for successful egg collections. Keep an eye out for patterns in obstacle placements to plan precise maneuvers, ensuring both survival and high scores.
Features
Dynamic Gameplay: Fast-paced action that tests your agility and reflexes.
Vibrant Graphics: Colorful, appealing visuals add an extra layer of enjoyment.
Infinite Levels: Play endlessly with levels increasing in difficulty over time.
Apt for all ages: It's easy-to-learn controls make it suitable for players of all age groups.
What are the best online games?