Eatable Fishes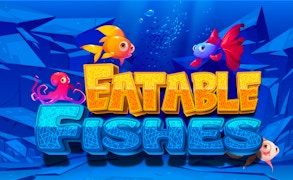 Eatable Fishes
Description
Set in the underwater world, Eatable Fishes is an addictive arcade game focused on survival and strategy. Players assume the role of a small fish with the goal to grow bigger by consuming other fish that are larger in size. Beware of the lurking predators who are ready to eat you if you're smaller! With a lively ecosystem, unpredictable dangers, and exciting gameplay, this game will keep you on your toes.
How to play
This game uses simple mouse controls. Move your fish around by controlling your cursor and click to eat a larger fish. Aim for staying alive by avoiding bigger predators and consuming smaller or equal-sized fish. As you progress, you can trade and upgrade your skills or hiding places for better survival.
Tips and Tricks
Beware of the predators as they pose a constant threat to your survival. Trade wisely to get bigger boats or safer hiding places. Always aim for bigger fishes but remember, greed might lead you into dangerous territories!
Features
Survival gameplay: Keep yourself alive by trading and eating in the underwater world.
Predator threats: Evade dangerous predators who are out to eat you.
Tactical trading: Trade wisely to grow faster and stay safe.
No download required: Play this online arcade game for free without any downloads!
What are the best online games?