Easy Math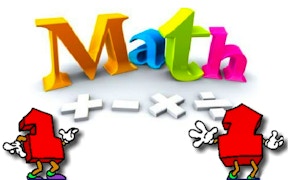 Easy Math
Let's dive into the vibrant world of Easy Math, a remarkable game that effortlessly blends learning and entertainment - truly a cream of the crop in the realm of educational games.
Designed with HTML5, Easy Math is a free online game that simultaneously amuses and educates. It's the perfect learning game for kids. This colourful slice of gaming delight tests not just your child's math skills but also their strategic thinking. Whether you're a parent looking for an engaging method to teach your child or a kid eager to explore the fun side of learning, Easy Math is a gold mine.
Earning its place in the pantheon of quintessential math games, Easy Math poses challenges that are intriguing yet solvable - balance in its finest form. But don't be fooled by its simplicity. The beauty of this game lies within its progressive difficulty. Starting off easy, the game gradually evolves into a genuine test of mental agility, making it an excellent choice for brain games.
The main goal here is not just to be proficient at solving equations but also to achieve high scores, adding an extra oomph factor that keeps players coming back for more. The spectacular design and eye-catching visuals make this breezy number-based adventure one of the top-notch number games.
Suitable for all ages, this game is especially beneficial for kids as it aids their cognitive development while providing entertainment. With no cost attached, you'll receive hours upon hours of educational fun. Whether you're new to this genre or an experienced gamer in search of new challenges, Easy Math should be on your radar. It truly fulfills all expectations that come with Games for Kids.
In conclusion, Easy Math has successfully bridged fun and learning - A magical combination often hard to find in other games! So why wait? Step on board this exciting mathematical journey and let's make learning fun!
What are the best online games?