Drift Racing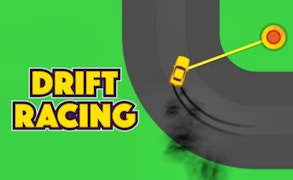 Drift Racing
Put on your seatbelt, start the ignition, and embrace the exhilarating rush as I introduce you to one of the most thrilling car games currently spinning its wheels on the gaming circuit - Drift Racing.
Drift Racing is not just another racing game; it's a potent cocktail of speed, skill, and precision. The concept is simple but wildly addictive - an endless drift racing experience that challenges you to see just how far your driving talents can take you. It invokes an intoxicating sense of urgency that only heightens with every sharp turn and near miss.
This game has a firm grip on its players with its fast action drifting principle which tests your maneuvering skills at high speeds around an endless race track. Every curve is a test of patience and control, making everything feel like a slippery dance between life and death on the asphalt.
The beauty of Drift Racing, however, doesn't just lie in the adrenaline-fueled races. It's also embedded within its stellar graphics and sound design that make this one of the top-tier drifting games out there. The visuals are crisp, realistic, and coupled with heart-pounding sound effects that give each drift a cinematic feel.
The magic in this game is all about mastering the art of the drift. Just as a boxer hones his jab or a guitarist perfects their pitch, developing your drifting technique is both a science and an art form in this stunning release.
In conclusion, if you're in search of top-notch car games or drifting games, then it's time to hit the gas hard on Drift Racing. It's not just about crossing the finish line; it's about how stylishly you can do so while navigating through intense high-speed challenges. It's a relentless thrill ride that deserves to be experienced!
What are the best online games?
TAGS