Drift Parking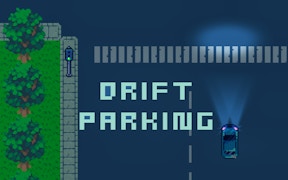 Drift Parking
Prepare to fire up your engines and burn rubber, with the thrilling world of Drift Parking, one of the most exhilarating and addictive car games in today's gaming market. If you're a fan of rubber-burning action, then this high-octane treat is just for you.
This game isn't merely about crossing the finish line first, no, it's more than that. It presents a unique blend of drifting games and parking games, an amalgamation that ensures a topsy-turvy ride from start to finish. Here, parking isn't simply stopping the car within a specified area; it's about doing so while drifting with panache.
The moment you put your foot down on the virtual gas pedal in Drift Parking, you transform yourself into a park master. Each mission demands precision steering and perfect timing to nail down that spot-on drift while hunting for the correct place to park your car. The sheer number of diverse vehicles on offer reinvigorates each playthrough with a dash of unpredictability.
As an entrant in the vast motley of driving games, Drift Parking delivers much more than it promises on its box-art. The smooth controls seamlessly amalgamate with nerve-wracking parking scenarios to provide endless hours of entertainment.
In conclusion, if you're searching for adrenaline-pumping car games or if drifting games are your guilty pleasure or have an obsession for parking games that tease your brain cells, then Drift Parking is truly a treat to indulge in. With each drift and each park, you'll find yourself inching closer to becoming the ultimate park master!
What are the best online games?