Drift Cars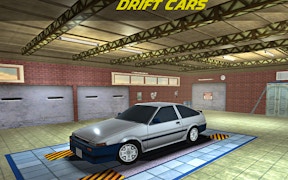 Drift Cars
Immerse yourself in the world of high-octane action with Drift Cars, a riveting addition to the realm of car games that afford you an adrenaline-pumping experience. Balancing skill and speed, while leaving tire marks and smoke in your wake is no less than an art form in this gripping game.
Crafted to satiate the cravings of racing game enthusiasts, Drift Cars brings together elements from drifting games, driving games, and skill games. It's not just a game, it's a pulse-pounding journey where every drift can be your ticket to victory or a disastrous end.
The crux of Drift Cars lies in its intricate blend of thrill and precision. You're not merely driving - you're controlling monstrous machines that roar with power as they swerve and skid across diverse terrains. Here, drifting isn't just a manoeuvre, it's your lifeline! Every successful drift boosts your score and swells your coffers.
Fuelled by spectacular graphics coupled with realistic sound effects, this game transports you straight to the racetracks. The slew of awesome cars available for you to drive are not only visually stunning but also possess unique attributes – each car is an experience in itself.
In essence, Drift Cars breaks away from conventional car games by pushing the boundaries of what's possible on the race tracks. So if you have the chops for speed, skill and thrill – go ahead and jump into the driver's seat. Gear up for challenges that will test your skills and get ready for drifts that will keep you on edge!
If driving fast cars gets your heart racing, then Drift Cars is exactly what you need. Buckle up, hit the accelerator, and let's drift into a world where the speed is intoxicating and winning is all about staying sideways!
What are the best online games?