Dice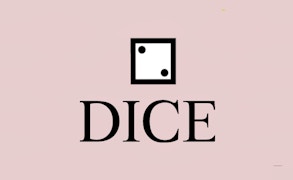 Dice
Description
Experience the thrill of chance with Dice, an exciting web game that relies on the roll of a dice. This simple yet addictive game embodies the pure essence of fortune as it challenges players to guess the outcome of each toss. With its clear and user-friendly interface, Dice is a fun and engaging way to test your luck. Can you predict what will happen or will Lady Luck turn her back on you?
How to play
Playing Dice is straightforward yet suspenseful. Upon entering the game, you'll see a virtual dice before you. Simply click on it to roll and watch as it spins before settling on a number. If your prediction matches the outcome, you win! It's as simple as that. As you progress in the game, your luck ratio will be calculated based on your successful predictions.
Tips and Tricks
While Dice relies heavily on chance, this doesn't mean strategy can't play a role. Try varying your guesses based on previous outcomes or keep track of what numbers appear most frequently for an edge. At the end of the day, however, remember that Dice is all about fun—so don't get too caught up in strategy!
Features
Gamers of all ages will appreciate these highlights:
Sleek and simple design allows for seamless gameplay.
The game's random mechanism ensures complete fairness.
A live scoreboard keeps track of your wins and losses.
No limit to how many times you can play—try your hand at Dice as often as you like!
What are the best online games?