Daily Baby Care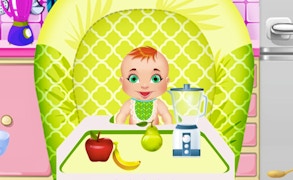 Daily Baby Care
As a devoted connoisseur of games for girls, I've recently stumbled upon an impressionable title that will not only set the young hearts racing but also proves to be an enlightening educational game. Say hello to Daily Baby Care.
This game is primarily designed to nurture compassion and cultivate nurturing skills in our younger generation, especially girls. Daily Baby Care is not just one of those run-of-the-mill baby games. It's a vibrant blend of fun, responsibility, and learning, transforming gaming into an engaging educational experience.
In the heart of this scintillating game lies the role of a babysitter who parents trust with their precious little angels. The goal? To juggle the demands of three adorable yet demanding babies. Using simple touch-controlled operations or mouse movements, you can feed them, change their diapers and lull them to sleep.
The immersive game graphics portray realistic scenarios that simulate real-life baby care routines. From making a fuss about food to crying for no apparent reason – these virtual infants mimic the unpredictable nature of real babies perfectly.
Just like real-life parenting, managing these virtual bundles of joy is no easy feat. And therein lies the educational value – the introduction to responsible nurturing in a captivating manner. Plus, there are bonus points for keeping all three babies happy at the same time – a nifty trick that tests multitasking skills!
In conclusion, whether you're looking for engaging games for girls, wanting your child to experiment with a practical taste of responsibility through educational baby games, or just want some good old fun breaking virtual babysitting records, Daily Baby Care stands tall as a frontrunner. Do give it a whirl; I assure you - it's worth your digital time!
What are the best online games?