Cute Unicorn Care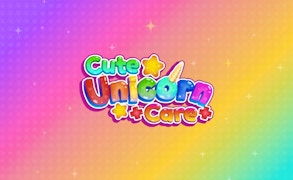 Cute Unicorn Care
Welcome to the enchanting realm of Cute Unicorn Care, a delightful amalgamation of Games for Kids, Games for Girls, and exciting animal games. A game guaranteed to capture your heart with its exquisite charm, it's a magical journey into the world of a delightful creature both parents and kids will love.
In this bewitching game, you adopt the role of a unicorn caregiver, tending to your mythical pet with love and care. The game designers have beautifully captured the essence of dreamy fairytale aesthetics that kids fantasize about. The moment you delve into this captivating universe, you'll find yourself in a blissful trance turned virtual unicorn whisperer.
Cute Unicorn Care stands out as one of the most entrancing Games for Girls. Its easy gameplay, coupled with an immersive storyline, pulls you right into the heart of an enchanting adventure that's full of fun-packed activities. From keeping up with your unicorn's health to customizing its majestic look, every task is designed to keep you engaged and entertained.
As an excellent addition to the genre of animal games, Cute Unicorn Care excels in its mission to educate while entertaining. It presents young players with opportunities to understand responsibility and empathy towards our four-legged friends in a fun way. The developers have brilliantly utilized engaging graphics and intuitive user interface to create an appealing game environment that's easy-to-navigate for younger audiences.
In conclusion, if you're on the lookout for engaging Games for Kids, look no further. Whether it's caring for your own magical companion or exploring whimsical landscapes, Cute Unicorn Care has it all covered. It's not just a game but a captivating journey sprinkled with lessons on love, care, and responsibility wrapped in pure joy.
What are the best online games?