Cute Puppy Care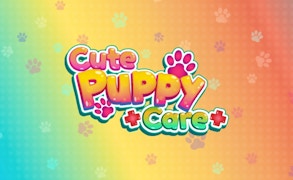 Cute Puppy Care
Welcome to the charming world of Cute Puppy Care, one of the most delightful games for kids and girls, filled with everything you love about animal games. Imagine having an adorable puppy as your pet, and now imagine getting to take care of that puppy virtually – that's exactly what Cute Puppy Care offers!
In this game, players step into the shoes of a pet owner, responsible for nurturing their own virtual puppy. The gameplay is designed in such a way that it's simple yet engaging enough to keep both kids and girls entertained. You get to feed your cute little pet, play with it, groom it, take it out for walks and so much more!
The charm of Cute Puppy Care lies in its simplicity and its ability to evoke empathy in gamers. It is splendidly suited for kids - offering them an opportunity not just for fun but also teaching them valuable lessons about responsibility. As far as games for girls are concerned, this game allows them to explore their nurturing side while enjoying a visually striking gaming experience.
If you're on the hunt for some heart-melting animal games, Cute Puppy Care will surely be your end search. It extends beyond just being a game and transforms into a journey where you experience the joy, responsibility and unending love of having a pet.
In a nutshell, if you want to relish in an immersive experience that combines fun-filled elements with emotional connectivity - all while learning something new, don't hesitate to try out Cute Puppy Care – definitely one of our top picks when it comes to games for kids, especially girls!
What are the best online games?