Cute Puppies Photo Frenzy Sliding Game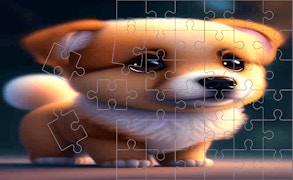 Cute Puppies Photo Frenzy Sliding Game
Description
With Cute Puppies Photo Frenzy Sliding Game, you are in for a classic puzzle-solving experience. In this web game, players are met with an array of scrambled pictures of adorable puppies, and the ultimate goal is to slide the tiles to reconstruct the original image. Manipulate tiles by clicking or touching them and complete the cute puzzling images.
How to play
The game mechanics of Cute Puppies Photo Frenzy Sliding Game is quite simple. Players must click or touch a tile to slide it into the empty space. Repeat this process, strategically moving blocks until they form the complete picture. Progressing through levels means facing increasing complexity with more tiles added.
Tips and Tricks
Plan your moves wisely in Cute Puppies Photo Frenzy Sliding Game. Try not to corner an essential tile during the early stages, as it can be hard to retrieve later on. It's always beneficial to visualize your desired outcome before making a move.
Features
Promotes logical thinking and problem-solving skills.
Features an extensive gallery of cute puppy pictures that serve as puzzles.
The game offers varying levels of complexity, catering to all puzzle-solving enthusiasts.
Family-oriented gameplay that is suitable for players of all ages.
What are the best online games?
Tags