Cute Kitty Care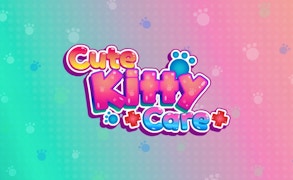 Cute Kitty Care
Embark on a wonderful journey filled with adorable feline friends in the engaging game, Cute Kitty Care. A shining gem in the world of games for kids, this title is sure to bring joy and excitement to players of all ages, but particularly to those seeking out games for girls.
Delve into an immersive world dominated by cute four-legged creatures. Whether you're an animal enthusiast or simply a fan of cat games, Cute Kitty Care grandly offers layers of fun and interactivity that truly set it apart. The detail, love, and care that have gone into crafting this unique experience is evident in every aspect - from the sparkling eyes of each kitten to their softly purring sounds.
This game takes kids on an enchanting journey, teaching them to nurture and care for their own virtual pet. The delightful mechanics quickly transform players from mere spectators into active participants in their kittens' lives. As one of the best animal games, it's not only about feeding your cat or replenishing its water bowl – it teaches responsibility while allowing the player to have a blast doing so.
Fabulously tailored for young animal lovers, especially girls who cherish the idea of having a pet cat, Cute Kitty Care stands out amongst other games in its genre. The perfect blend of approachable gameplay, charming visuals, and gentle learning elements make this game an absolute must-play for anyone seeking out games for kids.
In conclusion, Cute Kitty Care is not just a game; it's an exercise in gentle responsibility paired with endless fun. It manages to capture an essence of love and trust between the player and their digital pet – creating a bond that transports you into a world where all dreams of owning a kitten come true.
What are the best online games?