Curve Fever Pro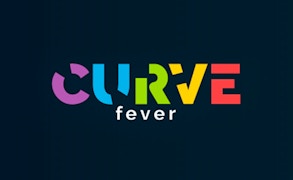 Curve Fever Pro
When it comes to exhilarating multiplayer gaming experiences, few can match the thrilling, adrenaline-pumping arena of Curve Fever Pro. This wild ride expertly intertwines elements of snake games and survival games, creating an addictive gaming cocktail that will have you hooked from the very first round.
In Curve Fever Pro, your mission is both simple and highly challenging: outlive and outmaneuver your opponents. Your only key to victory lies in surviving longer than each of your rivals in the battlefield. Each player is assigned a snake-like avatar that twists and turns its way through the arena, leaving a trail of lethal energy in its wake - a delightful nod to the classic genre of snake games.
The mechanics are a beautiful blend of old-school arcade gameplay and modern online multiplayer dynamics. You're not just passively avoiding other players; you're actively trying to take them down with power-ups like one-shot missiles. With such high stakes, this game offers all the ruthless fun and excitement we crave from top-tier survival games.
The winner earns immunity for a round, adding another layer of strategy to keep things exciting. The tense atmosphere it creates as players vie for dominance will keep you on the edge of your seat, making every victory feel genuinely earned.
In conclusion, if you're a fan of strategic multiplayer survival games or if you've got a nostalgic love for snake games, then Curve Fever Pro is definitely one to check out. Its addictive gameplay and engaging multiplayer format make it an unforgettable experience that will undoubtedly keep you coming back for more intense gaming sessions.
Curve Fever Pro
, where the true winners are those who dare to take risks and possess survival instincts like none other. Dive into this remarkable game today - see if you've got what it takes to be the last one standing!
What are the best online games?