Cubo Speed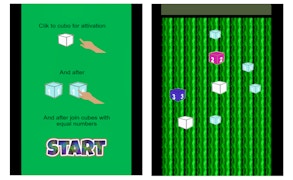 Cubo Speed
Description
Get ready for a high-speed challenge in Cubo Speed, an exciting arcade game that tests your speed and strategy. In this fast-paced cube merging game, players need to merge the cubes quickly to match their numbers. The key is to think on your feet and match the cubes with the same number swiftly.
How to Play
You can control the game with just a few clicks of your mouse! Click on a cube to merge it with other identical ones. The game progresses as you match more and more cubes together, increasing both speed and difficulty as you proceed. Keep merging until you can't make any more matches or run out of time.
Tips and Tricks
Always be on the lookout for larger numbered cubes, merging them will provide a higher score. The key is speed and strategy, prioritize matching higher numbered cubes first but don't neglect the smaller ones as they can pile up quickly!
Features
Sleek, easy-to-use interface perfect for all levels of gamers.
Rapid gameplay that tests your speed and decision-making skills.
Vibrant graphics that keep you engaged throughout the game.
Frequent updates, ensuring an endless supply of challenging levels.
What are the best online games?