Cube Blast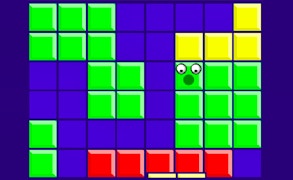 Cube Blast
Welcome to our brand-new review of the thrilling world of Cube Blast, the innovative kingpin in the genre of online puzzle games. A game that redefines the boundaries of block games, filling your leisure time with thrill and excitement as you carve your path through its engaging levels.
Right off the bat, Cube Blast grips you with its intense mechanism that challenges you to match 3 or more identical blocks. Unlike other match 3 games, every level in Cube Blast is a unique puzzle waiting to be solved. The magic is in matching and blasting, it's not just about moving blocks, but calculating your moves to maximize your score and progress systemically through the enchanting levels.
The immersive gameplay leverages your cognitive skills as you unleash each level, one after another. The reward? A sense of accomplishment and adrenaline rush that only top-tier puzzle games can offer. The charm lies in its simplicity - it's easy to grasp but offers a challenge that keeps even the most seasoned gamers hooked.
The vibrant graphics and smooth player controls add additional stars to this game. Every move made, every block blasted feels completely fluid. Your journey from the first level to the last is an experience defined by high-quality graphics and sound effects that make this block and match-3 game a joy to play.
In conclusion, Cube Blast effectively encapsulates what makes block games so enjoyable while introducing fresh mechanics to keep players engaged for hours on end. So if you're looking for a game that will challenge your wits while keeping you entertained, then give Cube Blast a try!
Last note for all puzzle game lovers out there- don't let this gem of a game pass by unnoticed - Dive into Cube Blast now and let's blast some cubes!
What are the best online games?
Tags