Crossover 21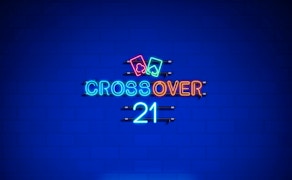 Crossover 21
Prepare to be captivated by Crossover 21, an innovative fusion of traditional poker games and classic solitaire games. The challenge? To be cunning, strategic, and smart enough to achieve the magical "21".
In the overflowing universe of card games, Crossover 21 stands out like a king among pawns. Merging the strategic depth of poker with the appealing simplicity of solitaire, this genre-blending game offers a distinctive play experience that's as thrilling as it is engaging.
The premise is simple: match your cards judiciously to attain the magic number—21. But don't be fooled; beneath its accessible exterior lies a game of extraordinary depth. Each decision you make could steer you towards victory or leave you floundering in the quagmire of defeat. Herein lies the beauty of Crossover 21; it's an enthralling mind-bender that never ceases to challenge and excite.
Sizzling with tension from start to finish, this captivating game resonates with both poker enthusiasts and solitaire addicts alike. As a fusion of these two iconic card gaming genres, Crossover 21 not only captivates from the very first deal but also proves its staying power round after heart-racing round.
In conclusion, if you're yearning for a refreshing take on familiar card gaming territory or craving for a strategic challenge that will hone your card-playing acumen, look no further than Crossover 21. It's more than just another game—it's an immersive journey into the world of high-stakes poker-meets-solitaire that will leave you vying for more. So what are you waiting for? Dive into this adrenaline-pumping gaming experience today!
What are the best online games?