Crazy Cow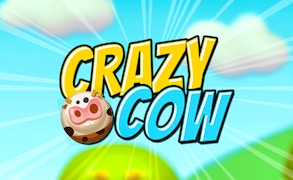 Crazy Cow
Description
Crazy Cow is a delightful puzzle game that will have you captivated at every turn. You take control of a bizarre bovine on a mission to gather all the ice cream scattered across various levels! The goal is not just to collect these treats but also to navigate and direct your eccentric cow into a hole. With its engaging gameplay and quirky mechanics, Crazy Cow offers an unforgettable arcade game experience.
How to Play
The game's controls are incredibly simple: press either left or right on the screen, and the cow will move in that direction. Keep an eye on the ice creams, as they are your primary targets. Gathering these icy delights not only boosts your score but also helps you progress through the levels. Remember, your ultimate aim is to guide your cow into the hole!
Tips and Tricks
Timing and strategic movements are crucial in Crazy Cow. Ensure you chart a course that leads both to ice creams and the hole. Prioritize ice creams that appear challenging to reach later. Be patient and avoid hasty moves; recklessness might lead to lost opportunities.
Features
Fascinating puzzle-based gameplay.
Simple touch controls suitable for players of all ages.
Numerous levels each with unique challenges.
A humorous and quirky game theme featuring a loveable crazy cow character.
An array of colorful graphics that add vibrancy to your gaming experience.
What are the best online games?