Coach Bus Simulator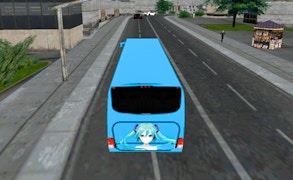 Coach Bus Simulator
When it comes to immersive driving games, the bar has been notably raised by the launch of Coach Bus Simulator. An addictive blend of car games and truck games, this simulator game sets a new precedent for virtual automotive experiences.
The first striking feature of Coach Bus Simulator is its impressive range of levels. Unlike many standard driving or parking games, the play-through doesn't get monotonous. The game's terrain shifts dynamically as you advance, keeping the adrenaline pumping and your fingers firmly on the controls.
Moving onto aesthetics, Coach Bus Simulator also offers a plethora of bus skins for personal customization. You're not confined to a mundane, standard-issue bus but can select from an array of designs and colours to add that extra dash of individuality to your gaming experience.
The gameplay leans heavily into realism, nailing home that authentic feeling only adept simulator games could provide. Yet it's not just about high-speed races typical in car games; it skillfully matches the thrill with careful strategy akin to truck games or parking games—resulting in an irresistible concoction of exhilaration and precision.
In conclusion, Coach Bus Simulator brings together the best elements of car games, truck games, and simulator games into one action-packed package. It cleverly subverts expectations by combining fast-paced driving action with strategic elements usually reserved for parking games. If you're a fan of any aspect mentioned above: adrenaline-infused races, strategic maneuvering or one-of-a-kind bus customization - do yourself a favour and jump into this virtual driver's seat.
What are the best online games?