City Police Cars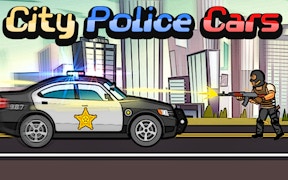 City Police Cars
As a fervent enthusiast of car games, I was ecstatic to get my hands on the thrilling drive-and-chase experience that is City Police Cars. A perfect amalgamation of police games and gangster games, this title takes driving thrill to an entirely new level.
The sheer intensity of the gameplay, the exhilarating speed of the cars, and the action-packed police chases make it one of the most exciting driving games, that I've had the pleasure of reviewing. With a whopping 30 levels, each more enthralling than the last, your adrenaline rush will never plummet.
The core attraction of City Police Cars is its remarkable blend of speed and strategy. As you delve deeper into this virtual world, you'll find unrealized depth hiding behind its glossy veneer. The option to buy new vehicles in your garage and further upgrade them adds layers to this gaming experience, making it as rewarding as it is exhilarating.
The developers have really hit a home run on graphic quality in this game, making it visually captivating throughout every high-speed pursuit or nerve-wracking chase. The photorealistic graphics coupled with dynamic lighting effects give this game a cinematic feel you can't help but appreciate.
In conclusion, City Police Cars isn't just another racing game; it's a celebration of speed, strategy, and swift justice rolled into one tantalizing package. Whether you're an ardent fan of police games or just looking for your next big thrill in driving games genre - make sure not to miss out on City Police Cars! It's pure fun packed on four wheels.
What are the best online games?