City Driver - Steal Cars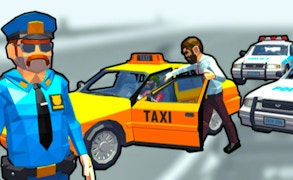 City Driver - Steal Cars
Immerse yourself in a fast-paced, adrenaline-fueled adventure with City Driver - Steal Cars, the frontrunner in the booming genre of racing video games. This game deftly blends elements from car games, running games and simulator games to create an unforgettable experience for its audience.
City Driver - Steal Cars boasts an immense open world environment. Imagine yourself cruising down the city streets jam-packed with car traffic, exploring every nook and cranny of this urban jungle. The game takes the concept of open world games to exhilarating new heights, capturing the excitement and unpredictability of a live, bustling city. This isn't just a game; it's a full-blown love letter to fans of building games and drifting games as well.
The key objective? To become the grandest auto thief in town! You're not just driving cars; you're stealing them! City Driver pushes boundaries further by allowing players to engage in hair-raising chases with police vehicles, making it one of the most engaging police games currently available on the market. It's a refreshing addition to gangster games where your cunningness and dexterity are rewarded.
Take your stolen prizes back to your garage for sale or keep them for your personal collection. The choice is yours! The unique blend of sandbox elements with those of competitive driving games introduces an innovative spin on traditional racing mechanics.
In conclusion, City Driver - Steal Cars is more than a simple racing simulator. It's an amalgamation of various gaming genres - car games, simulator games, building games among others - all flawlessly integrated into one gripping package. So buckle up, hit the gas pedal, and let your journey as the ultimate city driver begin!
What are the best online games?