Christmas Costume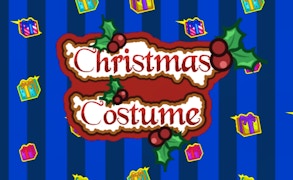 Christmas Costume
Step into a captivating world glimmering with tinsel and twinkling lights, as the Christmas Costume game whisks you off to a magical journey like none other! Designed as one of the most entertaining Christmas games, it effortlessly combines the charm of the festive season with the creative stimulation of dress up games.
Specially designed for our younger lady gamers, this game is an exhilarating addition to the wide array of Games for Girls. With an alluring range of tops, bottoms, dresses, shoes, and an extensive collection of accessories on offer, girls can let their imagination run wild and craft their own unique Christmas outfit. Let their creativity shine as they mix and match items to create a fashionable ensemble that would make them stand out under any mistletoe!
The fun doesn't stop at clothes! The Christmas Costume game also allows girls to complete their striking look with matching hairstyles and adorable hats. From fun buns to sleek locks, there's a hairstyle for every taste. And what's Christmas without some sparkle? The game also offers an engaging range of holiday-themed make-up options for that perfect finishing touch.
In essence, Christmas Costume is more than just your typical dress up game. It serves as an impressive platform for youngsters to improve their sense of style and nurture their creativity - all while having a blast! Its rewarding design and delightful graphics truly make it a star attraction at any Christmas gaming party.
To sum up, if you're searching for fun-filled Christmas games, or trying to find engaging dress up games, Games for Girls, then look no further than Christmas Costume game! Embrace your flair for fashion this festive season and let the creative elf in you get busy!
What are the best online games?