Charge Now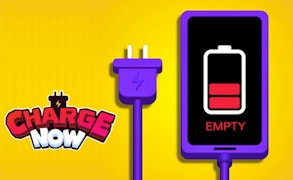 Charge Now
Welcome to our latest review focusing on the world of arcade gaming. Today, we deep dive into one of the most engrossing Hyper Casual Games on the horizon - 'Charge Now'. An electrifying journey that brings a whole new level of fun and excitement to your fingertips.
In 'Charge Now', your task is seemingly simple, yet deceptively challenging. You are required to connect all plugs to their matching sockets. Much like real life, this isn't as effortless as it sounds. With just one finger control, you will quickly realize that this game is easy to play but hard to master—a testament to its ingenuity and refinement.
Seasoned gamers and beginners alike will find Charge Now addictive not only because it's one of the most fun games out there, but also for its design and user interface, making it an experience in itself. Its hyper-casual nature adds a unique layer of thrill and challenge that amplifies each gaming session's potential enjoyment.
The beauty of 'Charge Now' lies in its subtle complexity wrapped in a highly engaging package. As you advance through the levels, the difficulty piles up, pushing you towards finding innovative solutions in seemingly everyday scenarios. Every level completion brings a sense of accomplishment making you yearn for more.
In conclusion, 'Charge Now' is an enthralling experience that skilfully strikes a balance between simplicity and complexity while keeping the fun quotient high. It showcases exactly why we love arcade games. This game becomes an instant classic on your device from the moment you download it! After all, who knew plugging into sockets could be such electrifyingly entertaining?
What are the best online games?