Casino Classic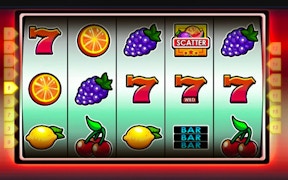 Casino Classic
Welcome to the world of Casino Classic, an arcade paradise offering the most thrilling and immersive casino games in the market. This game is a perfect mix of classic slot aesthetics and innovative, interactive gameplay elements that will keep you hooked for hours.
Step into a virtual Las Vegas and indulge in hundreds of diverse slot games. Each machine boasts jaw-dropping graphics, smooth animations, and realistic sound effects transporting you immediately into the heart of a buzzing casino. Casino Classic doesn't just mimic the experience of playing slots; it elevates it to an exhilarating new level.
In addition to a vast assortment of slot games, Casino Classic offers players a chance to spin the exciting Lucky Wheel. Every spin provides you with an opportunity to hit the jackpot or win numerous other prizes. The thrill of not knowing what you might win next makes every spin on the Lucky Wheel an adrenaline-pumping experience!
The game also features three engaging game modes designed around different player preferences. Whether you prefer slow-paced strategic gameplay, fast-paced luck-based action, or anything in between, Casino Classic has something for every kind of gamer.
Apart from being an incredibly fun arcade gambling adventure, Casino Classic does an exceptional job emulating the atmosphere of real-world casinos. It's as close as one can get to a genuine casino experience from the comfort of their own home.
In summary, Casino Classic successfully combines traditional money games with modern gaming elements that will lure both veterans and newbies alike. It's more than just a collection of casino games—it's an entertaining arcade-style experience designed for gamers who want that extra dose thrill in their gaming routine.
What are the best online games?