Cars Traffic King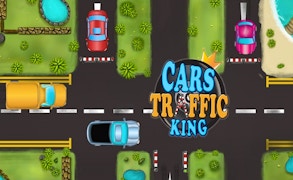 Cars Traffic King
Immerse yourself in the exciting world of Cars Traffic King, a masterstroke in the domains of car games, driving games, and even management games. This game pushes your mental boundaries further, making it an excellent inclusion within the sphere of brain games.
The concept might sound simple - control traffic lights to prevent vehicular accidents. But as they say, 'the devil is in the detail'. The intricacies involved, the quick decision making required, and detailed management skills needed to successfully regulate the traffic can leave any game enthusiast hooked for hours.
Devote yourself to feeling like a bona fide police traffic officer, standing questingly at a risky crossroad. Every single decision you take would impact lives on these virtual roads. The stakes are high, but so is the adrenaline rush. Will you take on this challenge?
The level design in this game is deftly planned out - every stage presents its own unique set of challenges. And how satisfying it feels to complete each level with those coveted three stars! It's not easy though; it tests your mettle and drives you to continuously improve your strategy and quick thinking.
In conclusion, Cars Traffic King is an unmissable gem for all those who crave a blend of speed, precision, strategy, and management. So strap in for an exhilarating experience that checks off everything on your gaming wishlist. This is as real as virtual driving gets!
So why wait? Put on your brain cap, get behind those traffic lights and let Cars Traffic King transport you into a world where every second counts!
This review was based on our personal experience with the game and we hope it helps you decide if it's right for you.
What are the best online games?