Car Stunts X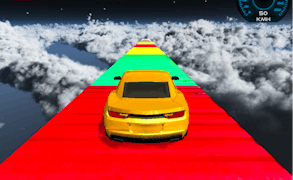 Car Stunts X
Welcome to the adrenaline-infused universe of Car Stunts X, the latest addition to the fold of high-octane car games and driving games. This game plunges you into a thrilling world where gravity is optional and danger is the norm. The game is not just about speed, it's also about skill, making it a compelling entry in the realm of Skill Games.
Car Stunts X truly raises the stakes by featuring extreme GT car stunts on improbable tracks suspended in mid-air, further fortifying its position among exciting racing games. Trust me, these aren't your run-of-the-mill hot wheel tracks. These are the peak of insanity, crafted with precision for those who thrive on virtual danger.
The game's setting itself is an extreme sports enthusiast's paradise - think vast open skies, imposing ramps, and treacherous off-road terrains. As a lover of Offroad games, I found this aspect particularly exhilarating. It's akin to riding a roller coaster but you are in control.
The controls are smooth as melted butter and the cars are responsive – every jump, dive and flip feels meaningful and impactful. While you're hurtling through space on a track as thin as a tightrope - one wrong move could spell disaster. So brace yourself for a challenge!
In conclusion, if you're tired of mundane road races and looking for some gravity-defying excitement injected into your gaming routine, then Car Stunts X would be right up your alley. So strap yourself in, rev up those engines and prepare for an enthralling ride!
What are the best online games?