Car Chase Parking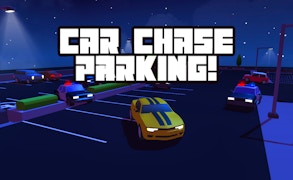 Car Chase Parking
Description
In Car Chase Parking, experience the thrill of a high-speed chase! You're behind the wheel of a mini super fast car, with law enforcement in pursuit. Your objective is to evade them for as long as possible without crashing, all while trying to park your car. It's a gripping mix of high-octane arcade racing and strategic parking!
How to Play
The controls are straightforward – use the arrow keys to drive your car around the city streets, and the space bar to brake. The longer you avoid the police and successfully park your car, the higher your score goes. But be careful! One wrong move can end your run.
Tips and Tricks
To ensure longevity in this game, make sure you know how to navigate tight corners and crowded streets. Use brakes wisely—slamming on it too often could see you caught! Also remember that parking spots may appear in unexpected places so always be on the lookout.
Features
Immersive Gameplay: High-speed chases combined with strategic parking
User-Friendly Controls: Easy-to-use arrow keys for navigation and space bar for braking
Innovative Scoring System: Points rewarded based on time spent evading police and successful parking maneuvers
Slick Graphics: Experience smooth and engaging visuals that keep the action clear at any speed.
What are the best online games?