Car Chase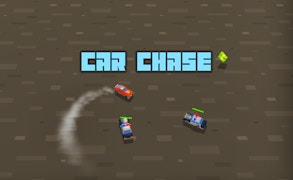 Car Chase
Get ready to experience the pinnacle of action-packed, adrenaline-fueled car games with the thrilling Car Chase. This is not just another one of those run-of-the-mill driving games, this is the real deal - an exhilarating blend of speed and strategy.
The Car Chase throws you in the middle of blindingly fast, heart-pounding races where your driving skills will be put to the ultimate test. If you're a fan of games that keep you on edge, look no further. With its high-speed chases and adrenaline-pumping drifts, it stands out among other drifting games.
The gameplay involves strategizing, adapting to rapidly changing scenarios and mastering the tricky art of drifting. Every level brings a fresh challenge that whisks you off into rapid rides through virtual lanes filled with unpredictable twists and turns.
This game won't just test your agility - it'll make you feel like a maverick racer on a mission, living life in the fast lane as you push vehicles to their absolute limits. The animation deserves a special mention too. Crisp graphics take this game's visual appeal up several notches making each chase feel incredibly real.
To sum it up: car games don't get better than Car Chase. Whether you're revving engines in solo mode or taking on competitors in multi-player mode, one thing is for sure - there's never a dull moment here!
In conclusion: if you're looking for car games or driving games that balance heart-thumping speed with strategy and skill – or if you simply love testing your mettle with nerve-wracking drifting games, then Car Chase is just the game for you.
What are the best online games?