Canjump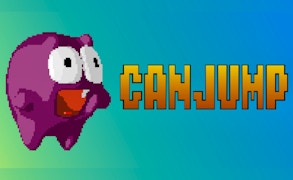 Canjump
Description
In the incredible world of Canjump, your only capability is to jump, adding a challenging twist to this entertaining arcade game. As a monster navigating through hazardous landscapes, your timing needs to be precise. With the goal of achieving the highest score possible, become adept at calculating the perfect moment to leap over obstacles and enemies.
How to Play
The controls are straightforward: simply press the jump button at the right moment. You won't have the luxury of moving left or right, so be ready for whatever's coming your way. As you progress in Canjump, obstacles and enemies will become more difficult and require faster reactions. The higher your score, the harder it gets!
Tips and Tricks
Strategize by learning the patterns of obstacles and enemies while being patient with your jumps. From there, tighten your response time. Remember, not all obstacles require a large jump! Sometimes a smaller leap is all you need to continue on unharmed.
Features
One-button Control: Easy to understand game mechanics make it accessible for everyone.
Infinite Gameplay: The levels are endless, providing constant entertainment.
Increasing Difficulty: The game gradually becomes more challenging as you progress.
Addictive Scoring System: Competitive players will be driven by the urge to beat their own high score!
What are the best online games?