BW Pumpkin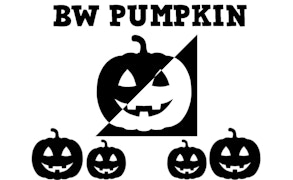 BW Pumpkin
Description
In BW Pumpkin, you will be engaged in an exciting, continuous jumping adventure. In this black-and-white world, your character is a pumpkin with an insatiable desire to climb higher. Your goal is to jump from one obstacle to another, with each leap testing your timing and precision. It's a modern take on the classic arcade platform game genre that offers endless entertainment.
How to play
Your task in BW Pumpkin is simple - jump as high as possible! Use your keyboard or tap controls to make the pumpkin jump onto the next obstacle. Timing and precision are key in this game. The higher you go, the faster the pace gets and the more complex the obstacles become. Continual progress earns you higher scores.
Tips and Tricks
The secret to success in BW Pumpkin is mastering timing and precision with each leap. Deliberate about when to jump for maximum success. But beware! The speed of the game increases as you climb higher, so make sure you're prepared for a speedier challenge as your score rises.
Features
Innovative black-and-white graphics add a unique touch.
A captivating arcade-style endless jumping game.
Engaging gameplay that tests your reflexes and coordination skills.
Climbing difficulty levels which generate more complex obstacles.
Competitive scoring system that encourages perpetual improvement.
What are the best online games?
Tags