Butterfly Chocolate Cake - Cooking with Emma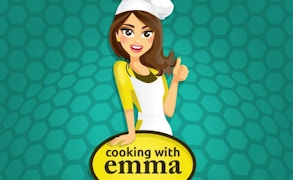 Butterfly Chocolate Cake - Cooking with Emma
Are you a fan of ingenious puzzle games, sweet cravings, and culinary creations? Well, then the Butterfly Chocolate Cake - Cooking with Emma is your go-to game. A perfect blend of puzzle and cooking game genres, this game will not only engage your mind but also make your taste buds tingle. Specifically designed as Games for Girls, it's a deliciously interactive experience that appeals to all chocolate enthusiasts.
This game takes you into the delightful kitchen of lovely cook, Emma. Your mission: to prepare a scrumptious Butterfly Chocolate Cake that's as attractive to the eye as it is savory to the palate. And the best part? You can use this recipe in your own kitchen for real-time baking fun!
You'll face numerous puzzles along your culinary journey, each one more tantalizing than the last. Piecing together these puzzles will reveal ingredients needed for the cake, adding an element of mental gymnastics to this mouthwatering sojourn. This fusion of puzzle elements with actual cooking recipes makes Butterfly Chocolate Cake - Cooking with Emma stand out among regular cooking games.
The graphics are beautifully crafted, and the controls are so intuitive that even beginners can master them in no time. This game also uses real-life cooking methods and procedures, making it not only entertaining but educational as well.
In conclusion, Butterfly Chocolate Cake - Cooking with Emma is a sublime blend of sweet temptation and cerebral stimulation. If you're on the hunt for customers who are fans of cooking games, puzzle games, or specifically looking for engaging Games for Girls, look no further than Butterfly Chocolate Cake - Cooking with Emma! So go ahead, put on your Chef's hat and dive into this delicious world!
What are the best online games?