Bus Parking Adventure 2020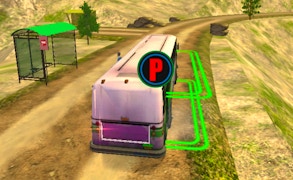 Bus Parking Adventure 2020
Are you a driving fanatic with a fondness for thrill-packed simulator games? Do car games and truck games, particularly those that challenge your dexterity and precision, set your pulse racing? If you nod fervently, then Bus Parking Adventure 2020 is just the adrenaline-spiked experience you've been seeking.
Dare I say it; this game takes the crown in the domain of racing, driving games, and most prominently, interestingly complex parking games. But Bus Parking Adventure 2020 isn't just about parking a bus. This game has ingeniously blent thrill, precision, and strategic elements to truly test your driving mettle on precarious hills, amidst resplendent mountainous landscapes.
The game thrusts you headfirst into a turbulent journey where safety is your priority but speed is the essence. With no domestic driving instructions at disposal, every second counts as you juggernaut through beautiful mountains and rocks, ferrying passengers to their destinations. Your ultimate goal? Ensure speedy transfer whilst upholding the paramountcy of passenger safety.
The glaring omission of domestic driving instructions is both a blessing and a curse. It aggrandizes your thirst for speed but keeps you grounded with the urgency of vigilance. The sense of responsibility coupled with reckless abandon makes this one of the most superlative simulator games of 2020.
To sum it up, Bus Parking Adventure 2020 isn't merely about parking or racing; it's an artful blend of strategic planning and ballistic driving that tests your judgement, nerve, and skill. With its pulsating challenges and unique gameplay mechanics, this game has successfully redefined the genre of racing, driving, and particularly of parking games.
What are the best online games?