Bus Parking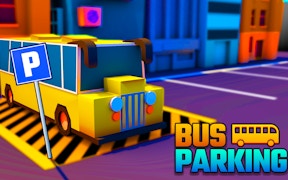 Bus Parking
Scorch your tires on the asphalt in the action-filled world of Bus Parking, a riveting entry in the world of racing games. This adrenaline-fueled game rides high in the realm of car games, while offering a unique blend that extends into the territory of truck games and simulator games.
Bus Parking secures its position among top-tier driving games by offering a unique concept that focuses not only on speed but also on precision. This isn't just about who finishes first, it's about who parks best! It's a fantastic twist on your standard racing fare, making it one of the most innovative parking games available.
Kick-start your journey through the multiple levels on offer, each escalating in complexity and demanding distinct strategies for successful navigation. The gaming environment is so immersive that you can almost smell the burning rubber! It perfectly demonstrates how far simulator games have come, enabling you to practically feel every turn.
The customization features do not disappoint either. Choose from multiple bus skins to give your ride a personal touch, reflecting your style and flair. The excellent graphics make these skins pop, adding another level of enjoyment to an already thrilling experience.
If you're tired of typical car games and are itching for a fresh challenge, Bus Parking offers an exciting alternative that will get your pulse racing. Get ready to master those gears and conquer parking lots like never before! So buckle up gamers, it's time to park like a pro!
What are the best online games?