Bubbles Shooter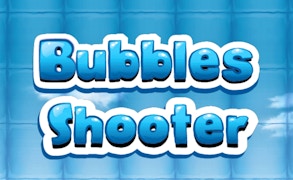 Bubbles Shooter
Engaging, addictive, and a sensational revival of the timeless arcade genre - that's Bubbles Shooter in a nutshell. The game infuses adrenaline-fueled fun into the world of ball games, seizing your attention and challenging your skills by adding a colorful spin to classic match 3 games.
In Bubbles Shooter, your task is straightforward yet enthralling - flick, match, and burst! The game requires you to align at least 3 bubbles of the same color, making every move a strategic play of precision and wit. Aiming is vital as every successful shot brings you closer to a gratifying explosion of colors and inching you further on your journey towards the leaderboards.
The game treads the fine line between simplicity and complexity effortlessly. Its rules are easy to grasp, but mastering them requires skillful shooting and an uncanny ability to predict bubble paths. Unlike other run-of-the-mill ball games, Bubbles Shooter keeps you on your toes with its evolving challenges; each level ups the ante with more bubbles and less time. However, overcoming these obstacles provides an exhilarating sense of achievement, coaxing you back for more.
The vibrant graphics are a visual treat for arcade lovers. Each bubble blast is accompanied by delightful sound effects that amplify your triumphant matches and near-miss frustrations in equal parts.
If you're fond of ball games or match 3 games, Bubbles Shooter is one game that shouldn't be missed. It's not just about popping bubbles; it's about strategizing each move, anticipating the future bubble queue, and executing flawlessly under pressure. It's about living every moment on the edge yet finding joy in every sphere popped. So buckle up for one roller-coaster ride that is sure to keep your adrenaline pumping!
What are the best online games?
TAGS