Bubble Wooble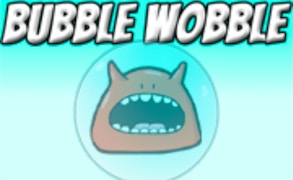 Bubble Wooble
Description
In Bubble Wooble, you will embark on a thrilling quest to help entrapped monsters return home. These colorful creatures are trapped in bubbles of various colors, and your mission is to pop these bubbles. This arcade-style game offers limitless, skill-based play that tests your precision and strategy as you try to top the leaderboards.
How to Play
The game's controls are simple and easy to pick up. Use your mouse or touch screen to accurately pop the bubbles holding the monsters captive. But beware - sending these creatures back home isn't as easy as it sounds! You need to strategize, plan your moves, and act quickly... all while keeping an eye on your score and the advancing bubbles.
Tips and Tricks
To give yourself an edge in this game, focus on accuracy rather than speed - a well-aimed shot can take out multiple bubbles at once. Keep an eye out for power-ups, which can boost your abilities and make it easier to clear levels quickly. Remember, sometimes patience is key!
Features
Endless gameplay: Enjoy limitless amounts of fun with challenging gameplay that keeps you coming back for more.
Leaderboards: Compete against players from around the globe with weekly, daily, and all-time leaderboards.
Addictive: With its simple controls and absorbing gameplay, Bubble Wooble will surely get you hooked!
What are the best online games?