Bubble Tower 3D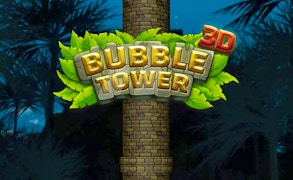 Bubble Tower 3D
Step into a digital gaming throwback with a fresh, innovative spin in the world of arcade gaming with Bubble Tower 3D. This adrenaline-fueled arcade experience transports you to a captivating aztec setting, where your primary objective is to climb an ever-changing tower by aligning at least three bubbles of the same shade.
Rightfully earning its place among top-tier Bubble Shooter Games, Bubble Tower 3D exudes an addictive blend of skilled precision and swift decision-making. Distinguishable from run-of-the-mill ball games, every level poses unique challenges and pacing that will put your aptitude for adaptation to the test.
This ingenious re-imagination of classic arcade staples paints a vibrant spectacle with its 3D graphics, immersing players into an exhilarating aztec journey like no other. The developers have done a magnificent job ensuring every visual element complements the pulsating tempo, creating a mesmerizing player experience that will leave you yearning for more.
Bubble Tower 3D stands as an embodiment of refined skill-based gaming. Every bubble blasted brings you one step closer to the pinnacle of the tower; every move matters in this high-stakes race against time and gravity. The game demands not only hair-trigger reflexes but also strategic planning that rewards persistence and patience.
In summary, Bubble Tower 3D doesn't just fit into the mold of sublime Skill Games; it sets a new standard. Whether you are a veteran arcade enthusiast or looking for your next casual pastime, this game promises a riveting adventure that redefines the Bubble Shooter Games genre. Dive in and discover firsthand why Bubble Tower 3D is making waves in the world of immersive arcade gaming experiences.
What are the best online games?