Bubble Tea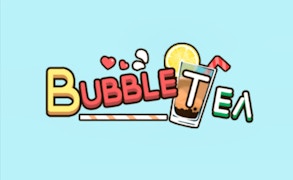 Bubble Tea
Step into the intoxicating world of Bubble Tea, an engaging and addictive entrant in the realm of cooking games. But wait, don't be fooled by its delicious exterior. This isn't just another culinary foray. Bubble Tea also exercises your grey matter, making it a prominent player among brain games.
The crux of Bubble Tea lies in its melange of simulating tea making and puzzle-solving. Each level presents you with a new recipe, with a unique concoction waiting to be brewed to perfection. The rules? Stick to the specific raw materials, follow the order, and voila – you have crafted yourself a variety of flavorsome teas.
The simplicity of its operation is where Bubble Tea finds its sweet spot. The gameplay doesn't need to be wrapped in complex algorithms or esoteric concepts; it's all about fun, relaxation, and a splash of mental stimulation.
The appeal of Bubble Tea extends beyond the realm of the usual cooking formula. Its ingenious blend of brain tease and culinary creativity perfectly straddles the fine line between casual pastime and cognitive workout. The result? An engrossing experience that leaves you craving for more.
If you fancy yourself a maestro in both the kitchen and puzzle board, then don't miss out on Bubble Tea! As tea leaves swirl with aromatic brilliance within your digital teapot, this distinctive game satiates your craving for a delightful playtime gymnastics for your mind.
In conclusion, whether you're an ardent fan of cooking games or are just looking for a new brain game to stretch your cognitive muscles, Bubble Tea is one sip you won't want to miss!
What are the best online games?
TAGS