Briscola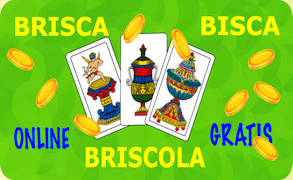 Briscola
Description
Briscola is an exciting Italian card game that boasts both luck and strategy. The game revolves around a 40-card deck, with one card determining the trump suit or Briscola for the gameplay. Players are dealt three cards each and then take turns leading hands, with the highest valued trump or lead suit taking the trick. Rather uniquely, players are not required to follow suit.
How to Play
The game begins with cards being dealt counter-clockwise. Following that, each player plays a card one by one until all have played their hands. The winner of a hand is decided on either having the highest valued trump or lead suit played in no trumps round. Cards won are collected by the player and kept face down. Subsequently, everyone draws new cards from the deck starting from the winning player.
Tips and Tricks
A good understanding of when and how to use your trump cards can be crucial in this game. It is recommended to not rush your moves but rather strategize on how to best maximize your hand's potential. Timing is key, remembering that the last card collected should be the up-turned Briscola.
Features
Strategic gameplay involving a mix of luck and strategy.
An interesting rule where players aren't obligated to follow suit.
The game rotates counter-clockwise, adding another layer of anticipation.
No registration required for playing.
What are the best online games?
Tags