BrickZ Game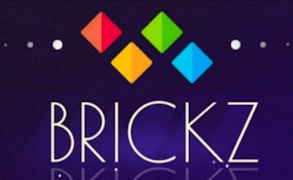 BrickZ Game
Are you a fan of nostalgic Arcade gaming with a modern spin? If so, then BrickZ Game by OrangeGames is a delightful treat for all you gaming enthusiasts. This engaging game brilliantly brings together elements of number games, skill games, and snake games all into one compact and addicting package.
As someone who loves the thrill of arcade games, I found great pleasure in the simple concept yet challenging execution of BrickZ. It's more than a game—it's an enthralling battle against increasingly tougher brick barriers! You start off with a single block in your chain but as you progress, you get to add more balls to your chain, akin to growing your very own pixelated anaconda.
The thrill lies in swiping your finger or using your mouse to guide your growing chain of objects. Your mission? To break as many bricks as possible. Sounds easy right? Don't be too quick to judge! The challenge escalates with each level—requiring precision, strategy, and rapid reflexes to reach high scores and stay alive in the game.
I relished the sense of satisfaction derived from smashing through the walls of bricks—it's that perfect mix of tension and triumph that keeps you coming back for more. Plus, there's something undeniably mesmerizing about watching your colorful trail snake its way around the screen.
In conclusion, what makes BrickZ Game stand out amongst other arcade titles is its intoxicating blend of simplicity and complexity. This is not just a game—it's an invitation to flex your gaming skills while having loads of fun. Make no mistake; BrickZ Game might appear straightforward at first glance, but it has all the ingredients needed to keep even the most skilled gamers captivated for hours on end!
What are the best online games?