Blue Mahjong HD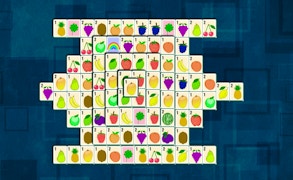 Blue Mahjong HD
Immerse yourself in the captivating world of Blue Mahjong HD, a visual feast that redefines the traditional mahjong games landscape. This engaging, free solitaire mahjong game offers a refreshing blend of classic and modern gameplay with an ample sprinkle of fruit-themed aesthetics.
The main thrust of the game resides in its match-making mechanics. Your mission? To find open pairs of identical tiles and erase them from the playing field, an action that subsequently brings to light previously concealed tiles. You're not just playing a game, you're embarking on a vividly colored treasure hunt amid beautifully crafted layouts.
But what sets Blue Mahjong HD apart? Three themes – fruits, classic, and modern – make for an intriguing visual spectacle. Six varying difficulty layouts add depth to this delightful mesh of complexity and strategy. Here, challenge meets fun in an exciting harmony.
This game keeps you hooked till every tile pair is matched, or until no exposed pairs remain—a testament to its captivating allure. Whether you are a seasoned mahjong games aficionado or a newbie dipping your toes into this compelling genre, Blue Mahjong HD makes for a stellar choice.
In summary, Blue Mahjong HD delivers on several fronts—gorgeous design, intuitive gameplay, and escalating difficulty levels—all rolled into this free solitaire mahjong game that seamlessly combines the traditional with the trendy. So what are you waiting for? Launch into the world of Blue Mahjong HD and let the matching commence!
What are the best online games?
Tags