Blockz Game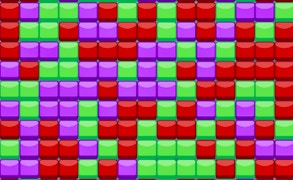 Blockz Game
Welcome to our game review of the Blockz Game, an exciting addition to the realm of match 3 games and block games. This simple block game sets itself apart in the crowded space of puzzle gaming with its tricky dynamics and engaging gameplay.
Brought to life with soothing visuals and an inviting color palette, Blockz Game offers a delightful gaming experience for puzzle enthusiasts. Looking for a brain teaser? This game's unique match 3 mechanism has you covered. With its intuitive yet challenging gameplay, Blockz stands as one of those block games that successfully combine fun and exercise for your brain cells.
One of the key elements that makes Blockz Game stand out is its simplicity in design, yet complexity in execution. A perfect concoction of entertainment and challenge. Central to its gameplay is the concept of matching 3 blocks, a thrilling task which keeps gamers glued to their screens.
The sound effects provide a pleasant backdrop enhancing your problem-solving journey through various levels of this match 3 game. Engrossing, satisfying, and frequently challenging, Blockz Game offers an accessible entry point into block games, with enough complexity to captivate seasoned gamers searching for their next puzzle obsession.
In conclusion, Blockz Game not only succeeds as an engrossing member in the rank of match 3 games but also sets itself as a compelling contender in the broader world of block games. With its easy-to-grasp mechanics cloaked in layers of complexity, it's clear why so many gamers have already fallen under Blockz Game's spell.
If you're looking for a fresh take on classic match 3 games or simply enjoy engaging in intricate block titles, I highly recommend giving Blockz Game a spin - it's sure to keep you hooked on every level.
What are the best online games?
Tags